Resource Library - The Cost of Designing Apparel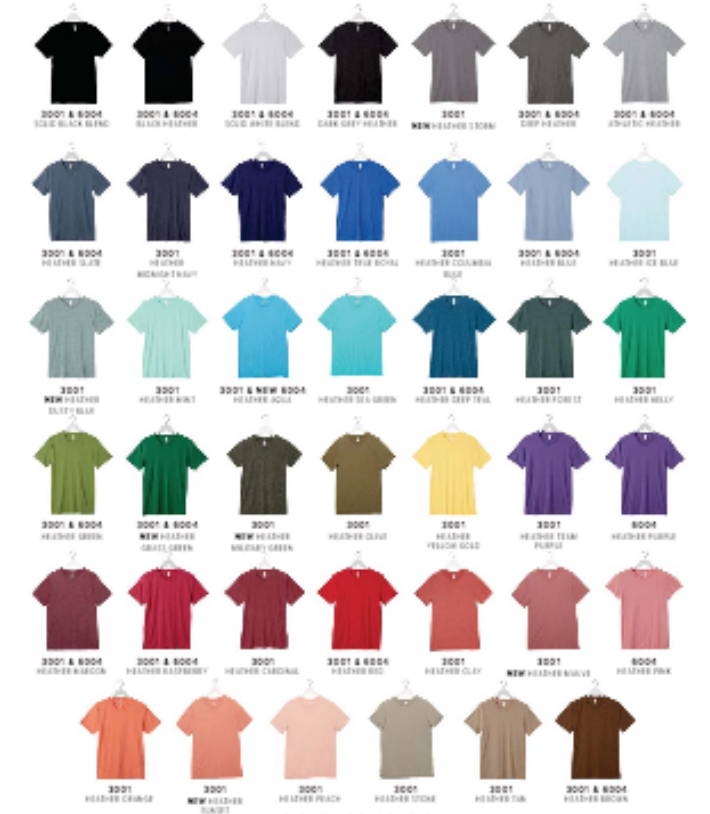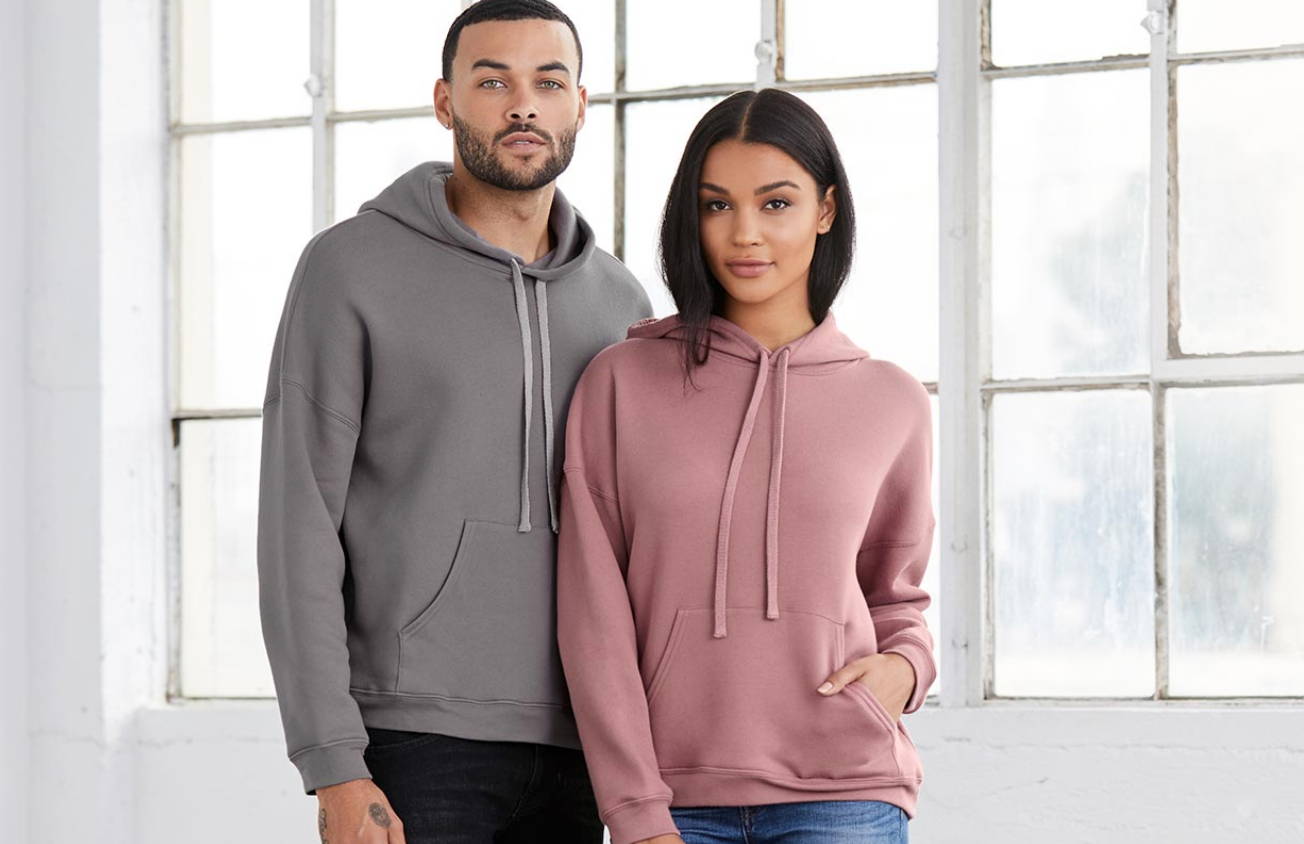 Picking The Right Apparel
We get the question "What shirt is best for us?" from our clients and our aswer will vary depending on what our client needs the shirts for.

Is it a product line that they are going to offer for resale? Is it a giveaway shirt for an event? Is budget an issue or is it not a concern?

Based on what our clients tell us, we select options from amazing brands - that all offer various collections to suit our clients needs. If you take a look at our online catalog, we've selected a few of our favourite key pieces as standard offerings ... however we can pull other pieces from the lines if there is something specific that someone is looking for.

To give you an idea, GILDAN is a great brand for high performance, and budget concious clients. Gildan T-Shirts have been used for Private School Gym Unicorms, to give away T-Shirts at Movie Screenings.

Bella + Canvas is the brand we most love for the higher end apparel line, as it has a softer "ring spun" feel to it and makes the best t-shirts for clothing lines. We're obsessed!

There are three factors that play into the end cost of a garment.
Style of Apparel (Pick from our catalog or, let us know if you're looking for something specific)
How you are decorating it (Screen print, digital etc)
Quantity that you are going to order
General Rule // Unlike other products, the cost per piece (let's say it's a white tshirt) does not change if you are ordering 1, or 1000. So if a shirt is listed blank for $4, it will be the same cost no matter how many you order. Where you will see the benefit of ordering many pieces is in the decorating charge of the apparel. The costs lie in the setup of how you are going to decorate / brand it. The more pieces you print, we can stretch those decorating fees across it (and the cost per piece in the end, is lower)

 
Depending on a number of variables, pricing may vary slightly than what is noted below.

Screen Charge ........................................ $50 per design.
A screen is quite literally a "screen" that gets your image / logo burned onto it for the purpose of screen printing. You have to pay this screen charge every time that you go to reprint any designs, so it is always most economical to try to do as many pieces in a run as possible, so that you spread that cost for the screen, across many units.

One Colour Logo Printing Fee ................................ $2.50 / per piece

Additional Colour ................................ $1.00 / per piece

OCCASIONAL CHARGES

[Occasional Charge] Colour Change........................................ $25per design.
Let's say have a fabulous design that you want to put on T-shirts. You want to do 50 shirts with the logo in white, and another 50 shirts with the logo in pink. You will have to pay a colour change fee of $25 for every new colour you want to switch to using the same screen. 
[Occasional Charge] De Tagging Fee ........................................ $0.25 per piece.
Apparel comes from many manufacturers with their brand name on a "tear away" tag. The tear away tag is designed so that you can "tear off" their tag so you can rebrand the piece as your own brand. If you want us to tear off the tags for you, there is an additional fee. Please see additional fees below, on how you can rebrand the piece as your own, if this is important to you.

[Occasional Charge] New Screen Logo ........................................ $0.25 per piece.
Have your own logo screen printed on the inside of the shirt - Add $0.75 per piece plus the cost of the screen.
Please note that the occasional charges we don't automatically assume you want (such as the rebranding) so if these are options you'd like please let us know in the communications with your consultant.
Apparel takes approximately 2 weeks to complete from the time that artwork is approved by you, to when it is in hand.
Do you have good artwork? High quality graphics is key in making sure a end product is amazing.